April 23, 2016 by Ben Smith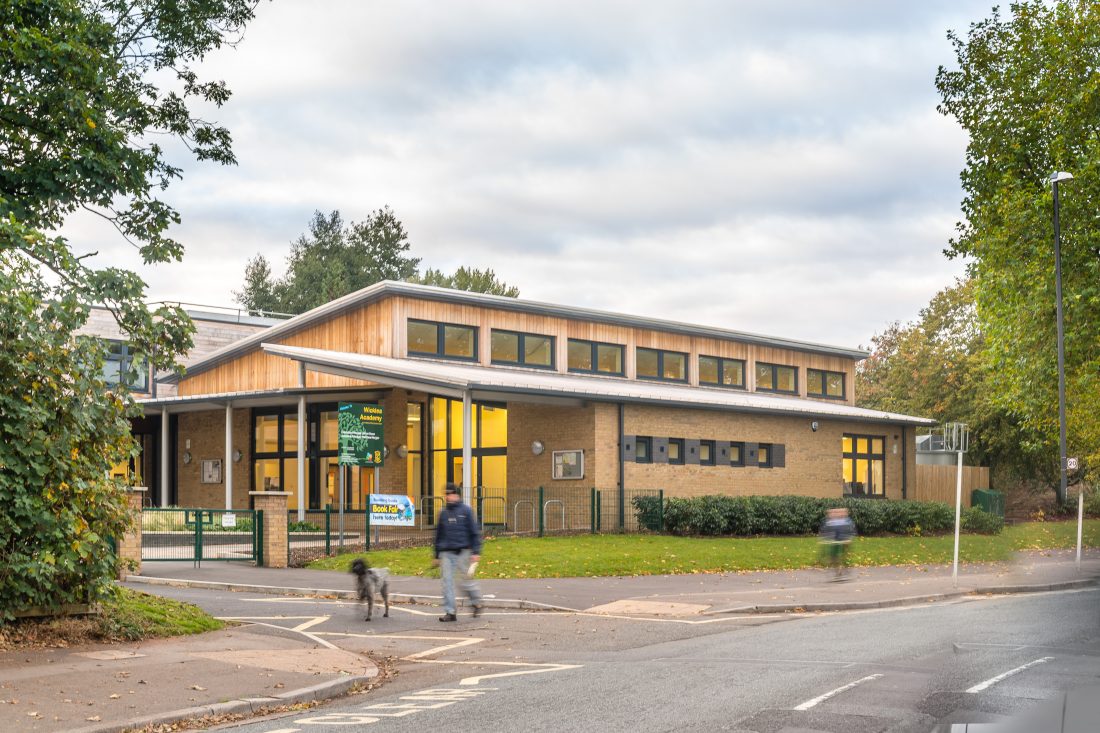 Background
We were commissioned to build a new, three-form entry junior school on the site of a former youth centre site to accommodate 360 pupils.
Design
Responding to the geometry of the site and southerly orientation, three pairs of classrooms are set out in an echelon across the back of the site, with the central street in the middle of the plan. A library and small open plan teaching area inhabit the street with daylight flooding in from above.
A two-storey block runs along the north side of the internal street containing all the admin staff learning support and ancillary spaces.
Technical
With only 9 months to construct the building, a steel frame enabled the roof to go on quickly with the follow on trades overlapping below. With cedar boarding, a metal roof, and robust brick base there are no finishes to deteriorate and the building will weather naturally and improve with age.
Designed by: Chris Ball, George Batterham, John St Leger
Built by: Skanska
This gallery contains 22 photos