November 2, 2016 by Ben Smith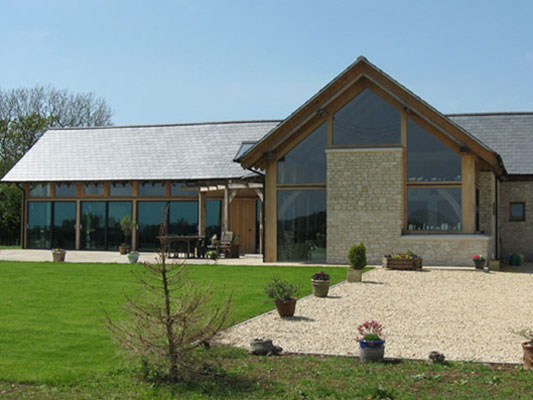 Background
Having established the need for our clients to be on site within an AONB and Green Belt, planning permission for the house was established with outline approval to replace the temporary provision of two caravans.
Design
The design is based on a simple L shaped plan, with a two-bay oak framed double-height kitchen and a three-bay living area. There is an extensive utility room area, adjacent to the butchery and cutting room side of the business.
Technical
The simple load-bearing masonry construction is faced with local stone, with a green oak frame on the two ends of the plan. Designed with an environmental conscience, it utilises high levels of insulation and a ground source heat pump to reduce energy consumption and costs.
Oak frame by Carpenter Oak
Designed by George Batterham, Nigel Kitchener
Built by Sturland
This gallery contains 25 photos