May 28, 2015 by Ben Smith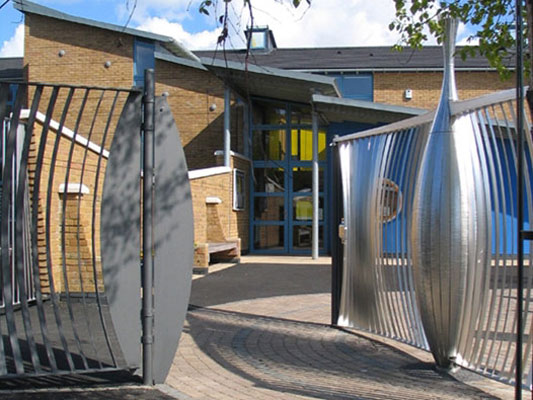 Background
Situated on reclaimed industrial land, the new replacement school forms a gateway to a new residential docklands site. Unusually for a primary school, it is two storeys which gives it civic presence.
Design
The two storey plan is narrowed and raised in height on the ground floor to allow full penetration of natural light and ventilation.
Technical
Against the main classroom block are a series of pods that contain stairs, toilets, covered areas and special rooms. At the entrance the roofs sweep down to cover the entrance area which is signalled by a great blue wall nicknamed the whale by the children, with its yellow eye keeping lookout.
Designed by John St Leger, Piers Taylor
This gallery contains 6 photos