Background
Chris and Stephanie approached us to design a contemporary and sustainable, oak framed house in their garden which they could move into after their children had left home.
Design
Following extensive discussions with the local planning and conservation officer the curved design forms a serene backdrop to the garden as well as sitting comfortably within the setting of the Grade II* listed neighbouring St Laurence Church and Alvechurch Conservation Area.
With brick walls that extend out into the garden, and tree like columns a sense of drama is created within the the open plan kitchen, dining and living space whilst large doors spill out onto the garden. Beyond the kitchen, the bedrooms and backup spaces are on two storeys with larder, laundry, boot room and study ensuring that Wychwood house is a relaxed yet functional place to live in.
Technical
Natural materials such as cedar cladding and bamboo are used which will weather gracefully, whilst a 4kWp PV solar array generates electricity. The green oak frame draws on traditional craft framing techniques whilst giving the impression that oak trees form part of the living space.
This is a house that is sensitive to its setting, and sustainable in its operation sitting gracefully within its garden providing a high quality addition to its heritage setting.
Awards
Winner of the Best Built Private House for the Worcestershire Society of Chartered Architects RIBA 2019
Finalist LABC West of England Building Excellence Awards 2018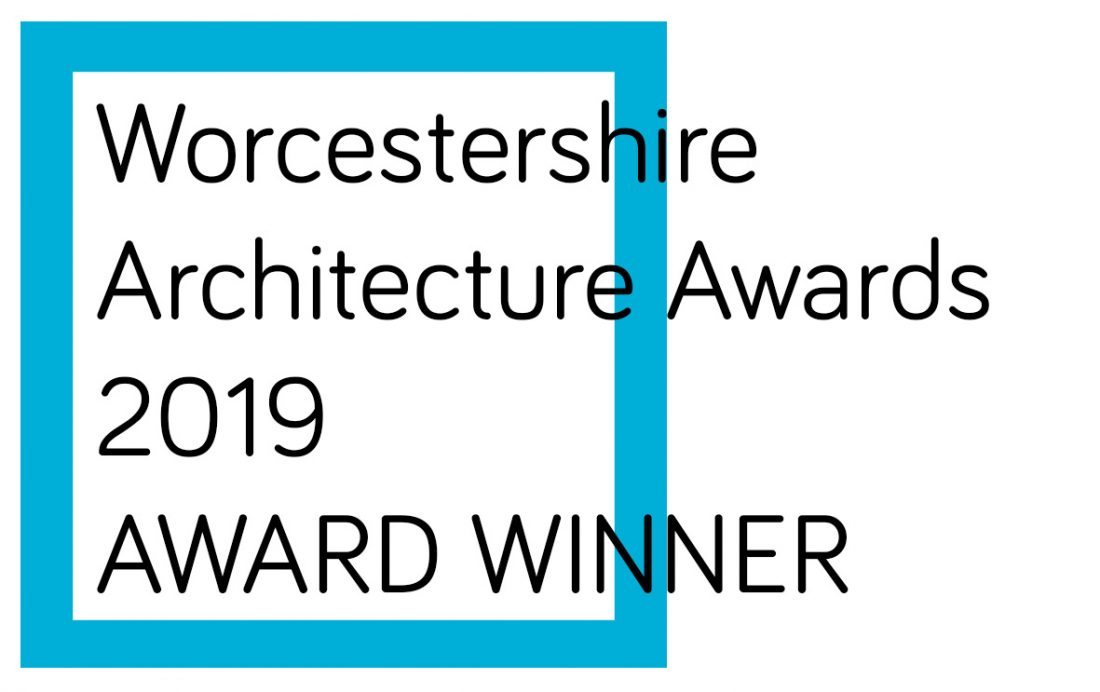 Client: Chris & Stephanie Miall, Wychwood House
Designed by: George Batterham, Ben Smith
Oak Frame by: Carpenter Oak
Built by: Bickford Building Services